Warning
: Use of undefined constant opentag - assumed 'opentag' (this will throw an Error in a future version of PHP) in
/home/npaskov/public_html/nabros/wp-content/plugins/hidden-content/hidden-content.php
on line
152
Warning
: Use of undefined constant op - assumed 'op' (this will throw an Error in a future version of PHP) in
/home/npaskov/public_html/nabros/wp-content/plugins/hidden-content/hidden-content.php
on line
74
Warning
: Use of undefined constant closetag - assumed 'closetag' (this will throw an Error in a future version of PHP) in
/home/npaskov/public_html/nabros/wp-content/plugins/hidden-content/hidden-content.php
on line
153
Warning
: Use of undefined constant op - assumed 'op' (this will throw an Error in a future version of PHP) in
/home/npaskov/public_html/nabros/wp-content/plugins/hidden-content/hidden-content.php
on line
74
Warning
: Use of undefined constant message - assumed 'message' (this will throw an Error in a future version of PHP) in
/home/npaskov/public_html/nabros/wp-content/plugins/hidden-content/hidden-content.php
on line
154
Warning
: Use of undefined constant op - assumed 'op' (this will throw an Error in a future version of PHP) in
/home/npaskov/public_html/nabros/wp-content/plugins/hidden-content/hidden-content.php
on line
74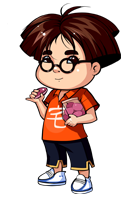 Мы продолжаем публиковать  цикл рассказов «Приключения в столице», написанный одним из наших читателей.
Проснувшись, я первым делом разбудил Юрия. Этот блюститель чистоты спал крепче бати моего. В конце концов и он проснулся. Соорудив на скорую руку завтрак (вот где пригодилось умение делать яичницу), мы с Юрием вышли на улицу. На углу переулка стоял пацан (ну где-то 0.6 уровня) и вопил «Таинственный побег! Миллиард тугриков тому, кто задержит банду преступников!». Я подошёл к пацану.

– Сколько газета стоит?
– Сто тугриков, дядя.
– Для тебя и двухсот не жалко.
Я протянул две монеты по сто тугриков. Пацан всунул мне газету и поблагодарил за доплату. Заголовок гласил «Неожиданный побег и таинственная банда». Развернув газету, я принялся читать статью, пока Юра подметал улочку. Вот что было в статье:
Банда неизвестных проникла в Кремль и попыталась установить в нем самодельную бомбу. Предполагается, что это были агенты ГосДепа. Жертв нет. Весь персонал поднят на ноги. Стараниями какого-то идиота бомба пропала. Тому, кто выведет правоохранительные органы на след злоумышленников, будет выдан ровно миллиард тугриков. Также, тому, кто обезвредит бомбу, будет прописка в столице и подарок от самого президента.
«Ну дела» – подумал я. Закончив подметать улицу, ко мне подошёл Юрий.
– Ну что, засветился?
– Получается, что да.
– Кто тебя просил кейс открывать?
– Ну там же было написано ,,Бюджет России».
– А если тебя поймают?
– Не поймают они меня.
– Ну ладно. Я вижу, у тебя деньги кончаются уже. Есть способ добыть тугров.
– Ну и какой же? Работать продавцом у той бабушки, сидящей на углу?
– Почти. Ты просто купи у неё свисток, фуражку и повязку на руку.
– Ну, а дальше что?
– Иди по закоулкам, патрулируй улицы. Придираться можно ко всем, главное найти повод. Сейчас покажу. Давай 10 тугриков.
Я дал ему монетку. Юрий подошёл к бабульке, купил нужные вещи и зашагал в закоулки. «Не отставай» – напутствовал он меня. Вскоре Юра увидел подростка, рисующего графити на школе. Мы подошли к нему.
– Ай-ай-ай. Как не стыдно размалевывать родное училище.
– Да пошло это училище куда подальше.
– Плохо отзываешься о школе, значит плохо думаешь о власти нашей, а это законом карается. Пошли в милицию.
– Не пойду я туда, что ты ко мне пристал?
– Выбирай: либо я дую в свисток, тебя милицейские скручивают и ведут в отделение составлять протокол либо ты даёшь мне 50 тугриков.
– Иди отсюда, батя, ща по роже въеду.
Юра приготовился «свистеть». Пацан испугался, бросил монетку на землю и побежал. Юра поднял тугрики и обратился ко мне.
– Учись, пока я жив. Кстати, баллончик с краской тоже возьми, пригодится.
– Ладно, всё понял, вяжи повязку.
Юра выдал мне весь инвентарь и я пошёл. Юра остался подметать закоулок. Из-за забора, появившегося передо мной, донеслись голоса.
– Когда идём?
– Послезавтра.
– Динамит взял?
– Пока нет, у химика возьму.
– Адрес помнишь?
– Да. Хозяин сказал торопиться.
– Всё успеется, ну бывай.
– Покедова.
Меня немного озадачил этой вопрос, а именно слово «динамит». Ладно, время подумать будет еще, сейчас нужно зарабатывать. Поймав пару бомжей, я вытряс с них всё. Вернувшись к Юре, я заметил, что он считает какие-то деньги.
– Откуда монетки?
– Из лесу вестимо.
– Ну а если серьёзно?
– Один школьник бросил бумажку из-под жвачки. Ну я с него и собрал все деньги, выданные ему на завтрак. Главное, я оштрафовал его по двум причинам: несоблюдение чистоты в общественных местах и употребление допинга до первого уровня. А теперь пора обедать.
Весело болтая, мы пошли по направлению к знакомой нам вывеске в виде буквы «щ»…
To be continued…
Жжошь!
(

0

)
Говно
(

0

)