Warning
: Use of undefined constant opentag - assumed 'opentag' (this will throw an Error in a future version of PHP) in
/home/npaskov/public_html/nabros/wp-content/plugins/hidden-content/hidden-content.php
on line
152
Warning
: Use of undefined constant op - assumed 'op' (this will throw an Error in a future version of PHP) in
/home/npaskov/public_html/nabros/wp-content/plugins/hidden-content/hidden-content.php
on line
74
Warning
: Use of undefined constant closetag - assumed 'closetag' (this will throw an Error in a future version of PHP) in
/home/npaskov/public_html/nabros/wp-content/plugins/hidden-content/hidden-content.php
on line
153
Warning
: Use of undefined constant op - assumed 'op' (this will throw an Error in a future version of PHP) in
/home/npaskov/public_html/nabros/wp-content/plugins/hidden-content/hidden-content.php
on line
74
Warning
: Use of undefined constant message - assumed 'message' (this will throw an Error in a future version of PHP) in
/home/npaskov/public_html/nabros/wp-content/plugins/hidden-content/hidden-content.php
on line
154
Warning
: Use of undefined constant op - assumed 'op' (this will throw an Error in a future version of PHP) in
/home/npaskov/public_html/nabros/wp-content/plugins/hidden-content/hidden-content.php
on line
74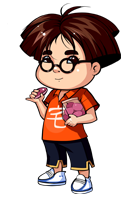 К нам в редакцию пришло письмо с интересным рассказом про приключения приезжего в столице. Стилистика рассказа сохранена, несмотря на то, что кое-где орфографию и пунктуацию пришлось править. Всем приятного прочтения!
Эх, пора бросать свою деревенскую жизнь. Поеду столицу покорять. Деревенские говорят, что живём мы в Расее-матушке, а столица у нас — Мосвар. Ну город такой. А самого меня зовут просто: Ваня. Я от природы незлобливый, но если выведут-держитесь. Ну и слабачок, если честно. По компьютерным меркам только 14 жизней, и всё.

Пока маманя не проснулась, собрал все свои скромные пожитки, написал на бересте пару прощальных строк и поехал. Станция паровозная у нас маленькая. Даже не станция — полустанок. Сходят на нем только летом наши жители, а зимой тут поезда вообще не останавливаются. Подъехал поезд, я вскочил.
Ой как пыльно тут, на вокзале, что аж мочи нет. Расчихался весь. Постепенно добрался и до красной площади. Я думал тут покультурнее, бомжи какие-то выступают с медведями. Хотя, красиво танцует, если приглядеться. Вдруг, откуда ни возьмись, на меня помчался какой-то чудной человечек: весь в чёрном, очки на нем тоже чёрные, а в руках не пойми что. То ли чемодан, то ли коробка, блестит на солнце. Ну даже что делать и не знаю. Не успел я отойти, как он в стойку встал и меня лупить приготовился. Ну я ему и продемонстрировал свой коронный удар «Пяткой по лбу». Человечек повалился на спину, перевернулся и бежать. МДА, веселенький Мосвар, не успел заселиться, как уже в историю влип. Кстати, тот странный забыл свой чемоданчик. А возьму-ка я его с собой. Отошёл подальше от этого места и открыл чумудан. Мать честная, да это же бомба! У чего-же ещё может быть столько проводков? Мда-уж вопросов появилось больше, чем ответов.
– Эй ты, деревенский, куда путь держишь? — окликнул меня местный дворник.
– Как тебя зовут-то?
– Ваней кличут.
– А я Юрий. Что тут делаешь?
– Да вот, приехал столицу покорять. — отвечаю я.
– Э, брат, так быстро дела не делаются. Я тоже приехал столицу покорять, а теперь видишь, вот чем занимаюсь. Ладненько, подмогу тебе вверх пробиться.
– И что же мне для этого надо?
– Ну, первым делом тебе нужно приобрести столичную одежонку и какое-никакое оружие.
Ну я и пошёл в ближайший торговый центр с красивым и правильным названием «столичный». Так как мне нет ещё 2 уровня, предложили мне немого: скалку да костюм «Двойка». И я в полном вооружении отправился к дворнику.
– Иди денег добудь, а то как нищеброд без тугря в кармане, – приказал он мне.
– Без чего?
– Без тугря. Валюта наша. Ты её у агента отобрал вместе с кейсом.
– Какого агента? Какой кейс?
– То, что ты в руках держишь – это кейс. Типа чемодана. А тот человечек, у которого ты его отобрал – это агент ГосДепа. Классно ты его отмутузил. Я наблюдал.
– Тугрики, агенты, кейсы, как это сложно…
– Ладно, валяй в закоулки, денег добудь.
Я отправился в мрачные трущобы. Ничего не скажешь, весело тут. На стене графити, под графити бомж спит. «Ох, блин!» – воскликнул я, чуть провалившись в люк. Из-за угла показался паренек в кепке с козырьком назад.
– Эй ты кто такой? – спросил он.
– Приезжий.
– Ааа, ну понятно, за деньгами пришёл.
– Ну да, а где их тут брать?
– Заверни за тот дом, там добудешь. И тебе на будущее: меня Блейн кличут. Найдешь меня тут всегда, жевать мои уши.
– Ладно, пока.
Завернув за дом я увидел пару гопников. Они спокойно сидели на корточках и лузгали семечки. Через десять секунд я понял что они меня не видят. Я кашлянул:
– Кхм. Я приезжий из…
– Эй ты, понаех, вали отсюда, пока зубы целы, – не дали мне закончить фразу «местные интеллегенты».
– Но я пришёл за туг…
– Я тебе сказал уже, катись отседова! – снова обломили меня.
– Послушайте, я пришёл за тугриками! – удалось мне, наконец-то, ввернуть фразу.
– Ну ты нарвался, приезжий, сейчас тугрики посыпятся из тебя.
Угрожающий мне гопник встал против меня, занёс руку для удара, и она понеслась прям к моей скуле. Хорошо, что реакция у меня отработана. В деревне я без этого не выжил бы. Корова затоптала бы или из люльки ещё в детстве выпал. Поднырнув под руку гопаря, я выкинул вперёд колено. Что-то под ним хрустнуло.
– Ты сломал мою новую мутароллу! – бешенно завопил мой противник.
– Я не специально…
– Ща огребешь, болгарский перец.
Через несколько секунд вся свора хулиганов сгрудилась вокруг меня. Они разглядывали мою «Двойку». Тут я вспомнил: скалка! Как мне раньше в голову это не пришло? Стремительным движением руки я выхватил из-под футболки сию кухонную принадлежность. Гопники попятились. Тут я понял, что настал мой час: «Бабло гони или рога поотшибаю!»– заорал я, припомнив любимую фразу дедушки, когда он был пьян. Гопники окружили главаря, пошептались и подошли ко мне:
– Ты доказал, что умеешь постоять за себя, тугри твои.
– Но я же…
– Никаких но, забирай тугрики и вали, пока мы братву не подозвали.
Мне на руку, не занятую скалкой, посыпались деревянные кругляшки. Я поспешно ретировался с территории закоулков, пока хулиганы не подозвали «братву». Местный дворник встретил меня радостно:
– Надо же, живой, а я-то испугался, что ты без сознания где-то валяешься.
– Не таков я, чтобы валяться. Скалки они напугались.
– Хитер, ладно, пошли подкрепимся, а потом на боковую, пущу я тебя к себе. Поужинаем в местной забегаловке – «Шаурбургерс» называется.
Сияющая неоном вывеска скоро заблестела перед нами. Значок в виде буквы «Щ» высился надо мной. С Юрием мы встали в очередь за пайком. Толпа постепенно двигалась к кассе. Продавщица оказалась крайне доставучей:
– Вам соус надо?
– Нет
– А пирожок возьмете?
– Нет
– У нас акция, купите одну банку «Деминерале» и получите вторую в подарок!
– Спасибо, не надо.
Получив свой ужин, мы с Юрием уселись за свободный столик рядом с окном. За нами сидели две девушки. А перед нами два человека в строгих костюмах. До меня донесся обрывок их разговора:
– Когда?
– Ровно через год.
– А план точный?
– Точнее не бывает, сейчас все на Яфоны подсели.
– А где мы возьмём их?
– На заводе есть наш знакомый…
Двое настолько сблизились лбами, что невозможно было услышать их шёпот. Я и не заметил, как съел всю свою еду. Юрий повёл меня к себе. Оказалось, что он живёт на третьем этаже пятиэтажки. Квартира его была скудна: кровать, стол, телевизор, балконнчик и кухонька. Мне Юрий постелил на кровати, а сам улегся на пол. Засыпая, я вспоминал обрывок разговора двух неизвестных. Постепенно я и не заметил, как заснул.
To be continued….
Жжошь!
(

0

)
Говно
(

0

)